"Excellent Customer Service "
I stayed here before in October 2016 and stayed again in March 2018. I can't imagine staying anywhere else in Desenzano. The staff is amazing, Mario, Valentina, Guiseppe, all were amazing. I truly appreciated their kindness and care taking as I was traveling alone with my son. A year and a half later the team was still the same and they remembered us. On my early morning drive to Milan back to the states, they had cafe ready for me in a heated cup. My room and the hotel were spotless, the staff greeted me with excitement, I felt so comfortable. Laundry service was terrific, even when I had a last minute request. Breakfast was served with a smile and the coffee was the best ever. Excellent location to walk to the best restaurants. Highly recommend this hotel. I will be back!!!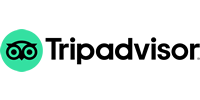 gabby b
- Family holiday
10-03-2018
"Much better than many 4 star hotels "
Fastest check in I've ever experienced. Room was clean, well maintained and functional. Breakfast was excellent. We were given some great recommendations for restaurants and the hotel is a two minute walk from the centre of town.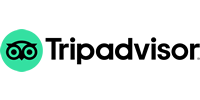 Michael G
- Holiday with friends
08-02-2018
"Couldn't be better"
Loved our stay from the very start... Staff very receptive, rooms spacious, comfortable and very clean. Breakfast was very tasty with the Italian touch. Reception 24 hrs service and are very receptive to one needs. Hotel lounge/bar is nicely and comfortably decorated. Will go back any day.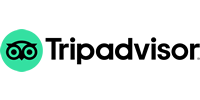 Joyce M
- Couples holiday
03-02-2018
"Excellent experience"
Don't let the 3 stars of this hotel fool you, it is by no means a compromise. Everything about it is perfect. From the service through the cleanliness to the convenient underground parking space. I usually only stay at 5* hotels but I am glad I made an exception with Hotel Nazionale and would definitely do so again! I highly recommend this hotel!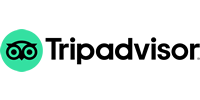 Boyan K
- Couples holiday
25-11-2017
"Very High Standards"
This hotel is one of the best-maintained places that I've ever been in, which covers decades of business and holiday travel around the world. It seemed spotless. The town is one of the most upmarket places in the Italian lake district, and this hotel fits into that profile very nicely.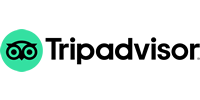 Methymna
- Couples holiday
23-11-2017
"As Good as Everyone Says"
Superb in every way - and easily as good as a four star hotel. The staff are kind, helpful and utterly professional. Our room was immaculate and very well maintained. The pool is heated, so great for children to enjoy for a prolonged period. Fantastic breakfasts, with a really good range of foods. There is a generally warm "vibe" and a real sense that the staff want to do all they can for you. (such as bringing our son a complimentary ice cream sundae for his birthday!) Although it's situated on arterial road, it's well set back, so the traffic noise was never an issue. Warmly recommended.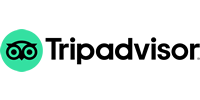 robvking
- Couples holiday
05-09-2017
"A fantastic hotel "
From arriving to leaving a week later, we couldn't fault one thing with this hotel. Spotlessly clean, very friendly and helpful staff, excellent pool, really good breakfast and our room was perfect. If you plan on staying in desenzano, you should choose to stay in this hotel.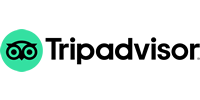 mickthenut
- Couples holiday
11-07-2017
"Great stay!"
Loved absolutely everything about this hotel, lovely pool great breakfast good location Would go back in a heartbeat. Onsite parking available and pet friendly. Approx 5 walk down to the main restaurant area. Nothing negative to say about this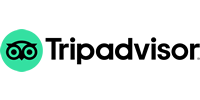 SarahlJayne
- Couples holiday
27-04-2017
"AMAZING - BELLISSIMO"
This is our 3 time at Lago di Garda but our 1st time at the NAZIONALE, beautiful hotel. Location is excellent 5 min walk to the main area for boats to the various places, lots of places to eat. Firstly I would like to say how friendly ALL the staff were cannot praise them enough. Reception staff very helpful in providing information on where to visit. Breakfast very good, plenty to choose from, coffee superb and service brilliant with a good morning smile. Cleaners do an amazing job as the hotel is spotless throughout. Everything looked very well kept inside and out. Should be rated 4 star, whoever rates these hotels have definitely got it wrong especially for Italy. 4 STAR + how can they rate a hotel like this a 3 star when it even provides a beautiful POOL!! and excellent WIFI plus all the amenities a 4 star provides. I will definitely stay here again. Well done Nazionle keep up the good work.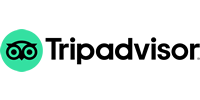 Sunworshiper10
- Couples holiday
26-04-2017
"Amazing customer service"
I was there with my son for 3 weeks and the entire staff was amazing. From the front desk to the breakfast staff to the housekeeping it was incredible. The hotel is so clean! Five star service! They watched out for us as we left Desenzano to travel the country for a few days! They spoke great english and were so welcoming and helpful We sent out our laundry and it came back smelling amazing(and the ladies delivered it with a smile, even bringing money back to us we left in our pockets)!!! The restaurant recommendations were incredible as well.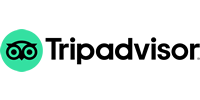 Gabby B
- Couples holiday
31-10-2016